Driving Lessons Leeds - Driving Schools Leeds - Driving Instructors Leeds - Best Driving School Leeds - Intensive Driving Courses Leeds
M J Driving School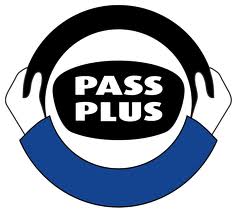 Excellence in Driver Training
Call Us On
07496 184 021
0800 612 89 23 / 0113 269 3447

Booking Line Open
09.00 - 18.00 - Monday to Thursday
08.00 - 16.00 - Friday
10.00 - 13.00 - Saturday
Closed On Bank Holidays
Send Text To 07496 184 021 For Free Call Back
Learning to Drive - Made Easy!
Top Grade Driving Instructors Leeds
First Class Driving Lessons Leeds
We Offer Intensive Driving Courses In Leeds
The Best Driving Tuition from The Best, Expert,
Highly Experienced, Top Grade DSA Approved
Driving Instructors
Over 25 Years Experience in the Driver Training Industry
Highly Qualified - Excellent Results!
Our Instructors Earn a Bonus For Each Test Pass They Get!
Just Look at our latest reviews direct from clients via google
I passed my driving test first time today with Robert Ley!! Great instructor, explained and taught things in a relaxed, calm way. He was very reassuring and patient with me and made me feel confident in my abilities. Definately recommend! Thanks Rob :D
Hannah Walters, Leeds
Read more driving lesson reviews through this link
2018 Special Offer for New Beginner Learner Drivers
Very High First Time Driving Test Pass Rate!
No Cheap or Silly Gimmicks
Just Proper Driving Tuition!
409 Driving Test Passes So Far in 2018
522 Driving Test Passes in 2017
492 Driving Test Passes in 2016
448 Driving Test Passes in 2015!
302 Practical Driving Test Passes in 2014!
Follow Us On Twitter
@mj_driving
It's our aim and passion to train you to become a good, confident, intuitive and
safe driver, as well as easily pass your driving test, in as short a time as possible.
Male and Female Driving Instructors covering all Leeds Postcodes

We Also Provide Highly Successful Intensive Driving Courses in Leeds
View Our facebook Page to Check Out All Our Driving Test Passes
'Like Us' on Facebook to keep up to date with our News, Reviews and Special Offers
Head Trainer and Owner
Michael J Stanhope DSA ADI Grade A

Our Driving Lesson Gift Vouchers Make an Ideal
Christmas or Birthday Gift
Using our proven, top quality driving instruction, driver training and driver
coaching techniques on your driving lessons in Leeds allows you to learn easier
and often very much quicker too, plus retain and remember everything easier!
With many years of experience, top level qualifications and an exceptional first time pass rate you can feel confident that you are booking your driving lessons with the
very best driving instructors in Leeds
You will become an instinctive and intuitive driver, which will result in you feeling very confident with driving in any situation, become a safe driver for life and, of course, easily pass your driving test!
Are You Nervous About The Driving Test? If so, Follow This Link
ADI's Urgently Required!
Immediate Start! Full Diary! Exceptional Franchise!
MJ Driving School is owned and run by Michael J Stanhope
My qualifications include: DSA ADI Top Grade A. Diploma in Driving Instruction. DIA Diamond Advanced Driver. Institute of Advanced Motorist. NLP Practitioner.
All MJ Driving School Instructors are all trained and kept up to date with ongoing training and development from Michael J Stanhope BA(Hons) DSA ADI Top Grade A to enure you gain the best driver training possible
Every type of person and learner driver is welcome, whether you feel confident or nervous, we will work at your own pace and overcome any fears or obstacles!
Learn to drive and pass your driving test with confidence!
The training you receive is always the very best!
Using the combination of skills and techniques from years of experience and qualifications has resulted in an extremely high success rate, not just from easily passing a driving test, but also making confident safe drivers; therefore the demand for this training has become exceptionally high.
Due to the high demand for the best driver training, Michael has now passed on his skills and experience to a team of elite driving instructors working with him under the name M J Driving School, so as well as learning with Michael, even more people can benefit from the best driving lessons Leeds.
Our instructors receive ongoing training and development to ensure you receive the very best
in driver training and achieve the success you deserve.
Read some recent comments from satisfied customers
07496 184 021
0800 612 89 23 / 0113 269 3447

info@mjdrivingschool.co.uk
Read more information on what to look for when choosing a driving instructor
Learning to drive is a practical skill which requires as much 'on the move' practice as possible in conjunction with the best driving instruction and training therefore you will drive as much as possible on every driving lesson!
All driving lessons Leeds are conducted on a one to one basis!
Complete range of driving lessons in Leeds available to suit your needs:
Intensive and Quick Pass Courses
Pass Plus Training
Discounts for Students and NHS
Motorway Tuition
Advanced Driver Training
Driving Test Nerves
Help to Overcome Driving Phobias, Anxieties and Driving Nerves
View Driving Lessons Leeds - Prices
Payments Can Be Made By:
Cash, Online Transfer, or credit card via shop page

Driving lessons can be taken in 1 hour, 1:5 hour or 2 hour sessions.
Driving lessons include pick up and drop off.
Personalised Progress Logs are included.
Training is adapted to your individual needs.
Fully insured, dual controlled cars.
Clean, modern cars with no tacky advertising.
Driving lessons in Leeds in Manual Gearbox
Driving lessons in Leeds in Automatic Cars
No Smoking Vehicles
CRB checked and certified driving instructor
Help to Overcome Driving Test Nerves
Help also provided for driving related phobias, anxieties and lack of confidence
following a motoring accident - see phobias and nerves
Pre Paid Lesson Vouchers available - an ideal gift!
Driving Lessons Leeds Intensive Driving Courses Leeds
Automatic Driving Lessons Leeds Driving School Reviews
For further details, enquiries and bookings call
Mobile: 07496 184 021
Free: 0800 612 89 23
email: info@mjdrivingschool.co.uk
M J Driving School provides top quality driving lessons Leeds and surrounding areas
Driving Lessons Leeds - Driving Schools Leeds - Driving Instructors Leeds - Best Driving School Leeds - Intensive Driving Courses Leeds